Welcome to Basix Skin Defence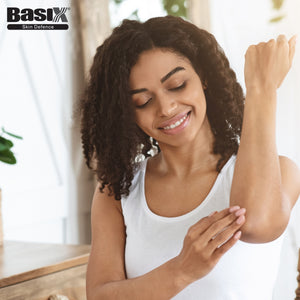 At BASIX Skin Defence, our commitment is simple yet profound: to offer you safe, highly effective, and naturally-inspired solutions to heal, repair, restore and revive your skin.

Trust BASIX to nurture your skin with the goodness of nature, perfected by science. Experience the BASIX difference today!
The Basix Range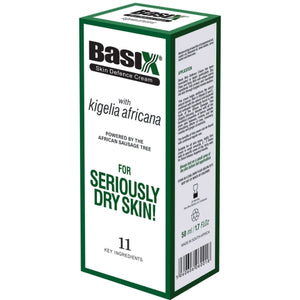 For Seriously Dry Skin
Provides relief for severely dry, flaky, and itchy skin resulting from conditions such as Eczema, Psoriasis, Dermatitis, and other irritating skin issues.
Read More / Buy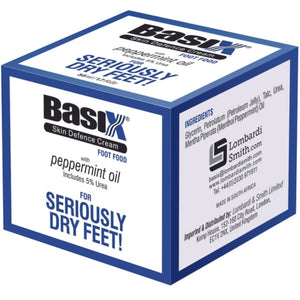 For Seriously Dry Feet
Repair and Revitalise Dry Feet and Cracked Heels - with peppermint oil and urea
Read More / Buy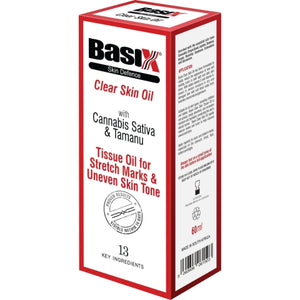 Fade Scars & Stretch Marks
Clear Skin Oil - with Cannabis Sativa Oil proven to fade stretch marks and scars
Read More / Buy
Products designed with you in mind
The entire BASIX range have been formulated to target various skin conditions:
✅ Soothe and repair dry irritated skin
✅ Restore dry feet and cracked heels
✅ Fade scars, stretch marks and uneven skin tone
Suitable for ladies, gents, teenagers and children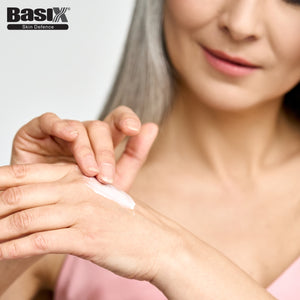 BASIX SKIN DEFENCE REPAIR CREAM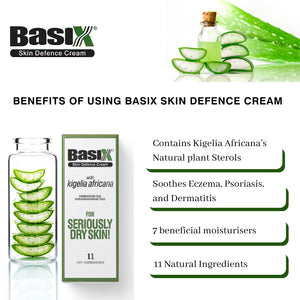 Designed to provide relief for Eczema, Psoriasis, Dermatitis, and other irritating skin issues.
✅ NATURAL SKIN HEALING FORMULA - Handpicked natural ingredients such as African Sausage Tree, Australian Kakadu Plum, Lemon, Ginger, and Aloe Vera possess antibacterial, anti-inflammatory, antiviral, and antiseptic properties to promote skin restoration.
✅ EFFECTIVE AGAINST ECZEMA, PSORIASIS, DERMATITIS - Offers soothing relief and aids in healing even in severe cases. Witness visible improvements with before and after photos. Additionally, it repairs skin damaged by Acne, Bed Sores, Nappy Rash, Ulcers, Scarring, Burns, Blisters, Scalds, and Sunburn.
✅ STEROID-FREE FORMULA - Our natural active ingredients, utilized by African and Australian tribal doctors, contain sitosterol and stigmasterol, which are natural steroids. No synthetic steroids or cortisone are added.
✅ RELIEVES, REPAIRS, AND REJUVENATES SKIN - Suitable for all skin types, this cream offers relief while activating the body's natural defenses against skin conditions, facilitating repair and restoration.
✅ TRUSTED BY HUNDREDS OF THOUSANDS - Originating in South Africa, this cream has successfully aided numerous individuals and is now available worldwide.
BASIX SKIN DEFENCE Foot Food
Repairs and revitalises dry feet and cracked heels
✅ ULTIMATE FOOT CARE: Treat seriously dry feet with Basix FOOT FOOD, a potent blend of 5% Urea and Peppermint Oil. Packed with natural anti-itch, anti-bacterial, anti-inflammatory, and natural anesthetic properties, it offers cooling relief and leaves your feet and heels soft and supple.
✅ MOISTURE RESTORATION: Say goodbye to calloused areas and dead skin buildup. Basix FOOT FOOD exfoliates naturally and replenishes moisture deep within your skin cells. For optimal results, apply it at night and slip on a sock to let Foot Food work its magic.
✅ NATURAL EXFOLIATION: This foot cream acts as a gentle natural exfoliant, aiding in the removal of dead skin, revealing smoother, healthier-looking feet.
✅ FOR FATIGUED FEET: The menthol in Peppermint Oil delivers a soothing, cooling sensation that rejuvenates tired feet and heels. Ideal for individuals engaged in activities like running, cycling, hiking, football, rugby, or anyone who spends extended hours on their feet, Basix FOOT FOOD invigorates and refreshes.
✅ TRUSTED AND PROVEN: With a track record dating back over a decade in South Africa, Basix FOOT FOOD has assisted thousands of people. Now, it's readily available in the UK and Europe, delivering relief and restoration for dry feet and cracked heels.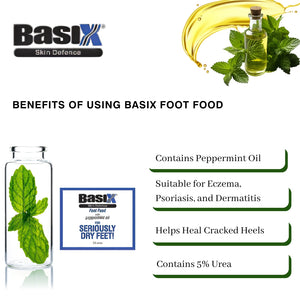 BASIX SKIN DEFENCE clear skin oil
Proven to fade scars, stretch marks and smooth uneven skin tone.
✅ EFFECTIVE AT FADING SCARS AND STRETCH MARKS: Basix Clear Skin Tissue Oil is a powerful solution with proven results. It contains a blend of natural ingredients known for their ability to fade scars and stretch marks, delivering visible improvements in as little as 14 days.
✅ KEY INGREDIENTS FOR HEALTHY SKIN: This oil is enriched with a potent mix of skin-loving ingredients, including Hemp Oil, Tamanu Oil, Argan Oil, Jojoba Oil, Rose Hip, Coconut Oil, Soybean Oil, Chamomile Oil, Calendula Oil, Lavender Oil, Geranium Oil, Grapeseed Oil, Sunflower Oil, and Vitamins E & A. Each ingredient brings its unique benefits to the formula.
✅ SKIN NOURISHMENT AND HYDRATION: Basix Clear Skin Oil not only helps reduce the appearance of scars and stretch marks but also deeply nourishes and hydrates the skin. Ingredients like Hemp Oil and Argan Oil contribute to skin suppleness and moisture retention.
✅ SKIN ELASTICITY AND REPAIR: Tamanu Oil and Grapeseed Oil are rich in fatty acids that enhance skin elasticity, promote the formation of new tissue, and support overall skin health. They aid in reducing the visible signs of stretch marks and scars.
✅ NATURAL HEALING AND ANTI-AGING: The inclusion of natural oils like Jojoba, Rose Hip, and Coconut oil softens and moisturizes the skin, helps fade fine lines and wrinkles, and combats signs of aging. Meanwhile, Chamomile Oil, Calendula Oil, Lavender Oil, and Geranium Oil offer soothing and anti-inflammatory properties, making this oil suitable for various skin conditions.
Naturally Inspired - Naturally Effective
✅ All BASIX products harness the power of natural ingredients chosen for their therapeutic properties.
✅ Turning to natural ingredients for medicinal benefits is a practice rooted in centuries of traditional wisdom and supported by modern scientific research.
✅ Nature offers a vast array of plants, herbs, and minerals that have demonstrated therapeutic properties, making them valuable resources for healing and well-being.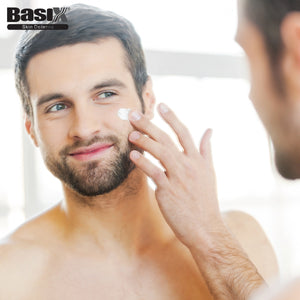 Hundreds of Thousands of Pots Sold Over the Last 15 Years!
Now available in the UK & Europe, Basix Skin Defence Cream, with its natural healing properties, might be able to help you too!
LOOK WHAT OTHER PEOPLE ARE SAYING
BASIX SKIN DEFENCE RESTORES YOUR SKIN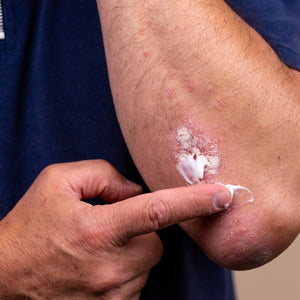 Suitable for Eczema and Psoriasis
Contains kigelia africana known for its natural plant sterols
Read More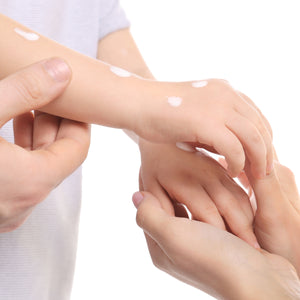 Suitable for young skin
Natural healing ingredients are suitable for all skin types and ages including young children and babies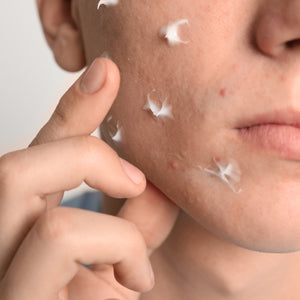 Targets acne prone skin
Contains ginger, rosemary and rose oil - natural antiseptic and anti-bacterials
Read More